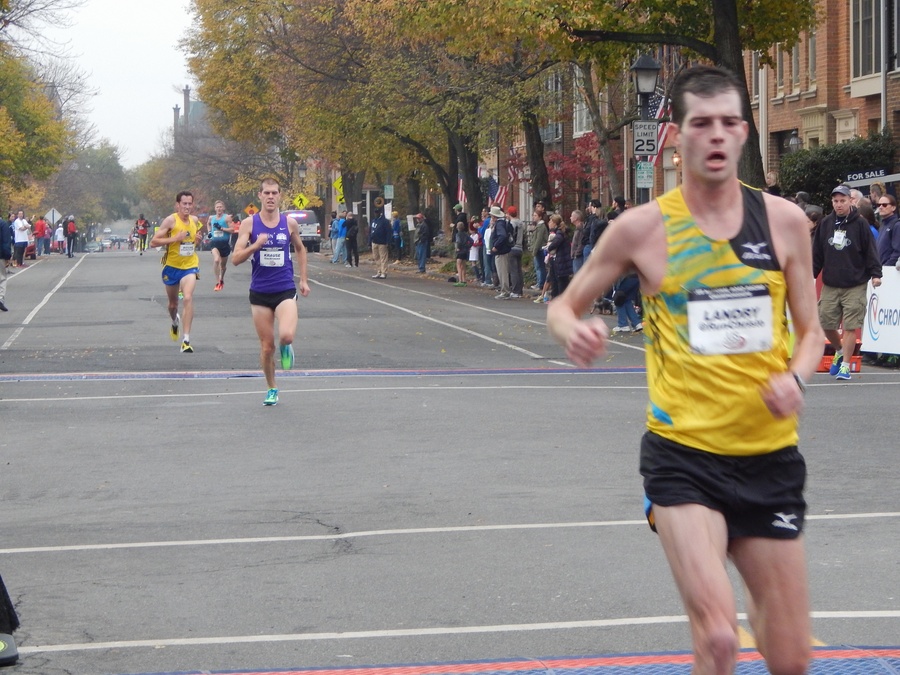 While the rest of his fellow brethren were enjoying a great reunion (pictures coming) in Williamsburg,
Christo Landry was flying to his first national championship at the Cherry Blossom 10 miler in 46:41
. The run made his the 6th fastest US performer of all time!
The race placed him sixth overall
and proves his decision to stay with former W&M coach Alex Gibby is paying off.